All aboard the Orford Express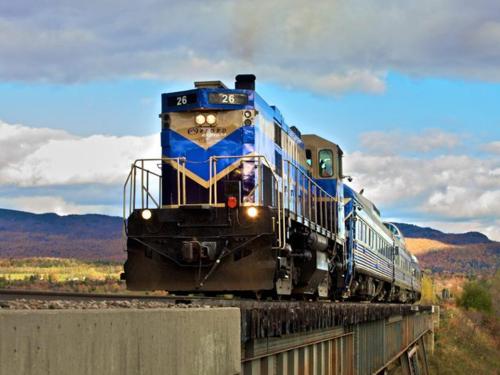 Take a ride on the Orford Express while enjoying dinner with breathtaking views of the Sherbrooke countryside. Spaces fill up fast, reserve your ticket today!
Departure from Sherbooke available on Friday for lunch.
From July to October 2019
To visit Orford Express website, click here
Take a cruise on Escapades Memphrémagog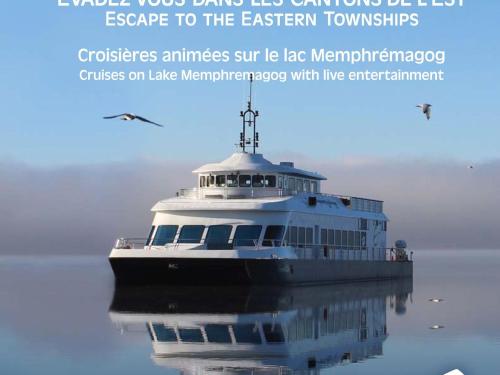 Relax and enjoy a delicious dinner onboard the Grand Cru. Spend the evening cruising Lake Memphremagog. The Grand Cru offers several different cruises. Choose from a brunch cruise, lunch cruise of dinner cruise. You won't want to miss the enchanting views of Memphremagog lake.
For more information, visit their websit, click here
MURALS TOUR
Sherbrooke's Murals Tour
is a unique attraction in downtown area. Discover the city art by the piedestran circuit. All the family will have fun and pleasure . Circuit start at
Tourist information center. (819) 821-1919
The Halte des Pelerins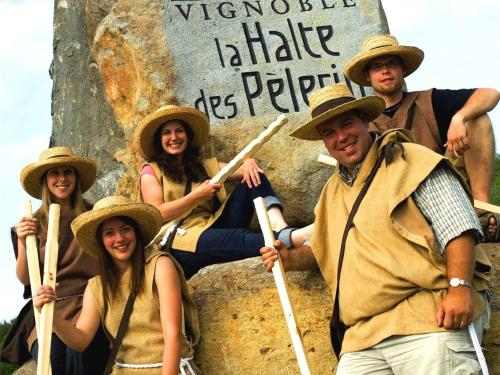 A unique experience, only 5 minutes from downtown Sherbrooke. Discover the Halte des Pèlerins a wineyard visit exceptionnal.